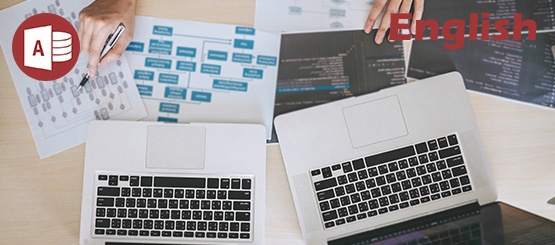 ราคา 15,800 บาท
* Online course via Zoom 9,800 THB. Only
รายละเอียดการเรียน
สมัครเรียนคอร์สนี้
ภาพรวม
Microsoft Access is a database management system that combines the relational database with a graphical user interface. In this course you will learn how to create a Microsoft Access database management project, beginning with database design, creating a new database, creating table to store data, making queries for searching data, building form and various types of controls for entering and displaying data, and creating report that can be printed out on a printer or saved as PDF file. You will learn how to create and run a macro, which is a tool that allows you to automate tasks and add functionality to your forms, reports, and controls. You will learn how to import and export data from and to Microsoft Excel or other Access databases. This course is suitable for people working in all career fields, students and those who have never used to Access database before.
ระยะเวลาที่ใช้ในการเรียน
12 Hours (Total of 4 Sessions, 3 hours per session)
พื้นฐานผู้เรียน
Basic Computer and Windows Usage
โปรแกรมที่ใช้
Microsoft Access
เหมาะสำหรับ
working people of all occupations and students
วิทยากร
Mr. Krit Udomjarumanee Instructor of Microsoft Office courses Education

:

Sc. Electrical Engineering, Prince of Songkhla University, Thailand
MBA, Drexel University, Pennsylvania, USA

ค่าเรียน

Fee: 18,800 THB. per person

*** This fee is included VAT 7%
เฉพาะวันธรรมดา จันทร์-ศุกร์ **กรณีต้องการเรียนเสาร์-อาทิตย์ ติดต่อเจ้าหน้าที่
วิธีการชำระเงิน
*** Students must make a payment before starting date 7 days

Cancellation: in case students have an urgent case to cancel the class, students must inform us by sending document with signature
before starting date 7 days (otherwise the fee will not be refunded).



Remark: Sessions might be changed by suitable time and schedule.